Letter From the Superintendent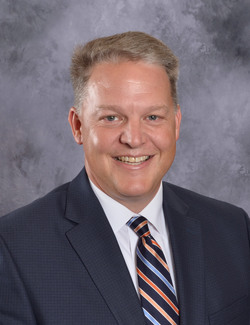 Welcome, Buccaneers.
At Grand Haven Area Public Schools, we're proud of who we are. While it might seem strange for a school district to have a brand, we believe that defining our brand — and living it each day — is an essential part of communicating with parents, students and our community.
We believe success for all takes us all. That's why we're committed to helping each and every student discover and achieve success. We think big, bringing innovation to our classrooms — but we act small, caring deeply for our students. We are grateful for our multi-generational community, where so many GHAPS graduates establish their own roots and raise their families. And we are confident that, by encouraging our students' natural curiosity, we can also foster the kind of community engagement that makes Grand Haven an even better place.
That is the essence of our brand. And our brand is our promise. It draws people to our district and is also vital in driving all of us to reach higher in delivering that promise. It makes us all — staff, students, parents, and the community — feel good about who we are and what we do. Further, it unites us in our commitment to continual improvement.
Yes, our brand is much more than a striking logo and a snappy tagline. It is a representation of who we are and what we promise for the future. We are now, and always will be, proud to be GHAPS: Where success for all takes us all.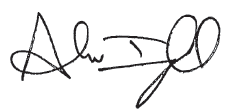 Andrew Ingall
Superintendent, Grand Haven Area Public Schools
Superintendent & Cabinet Members
Andrew Ingall

Superintendent

Superintendent's Office

616.850.5015

Send an Email

Scott Grimes

Deputy Superintendent

Human Services

616.850.5000

Send an Email

Brian Wheeler

Assistant Superintendent

Tech, Operations, Transportation

616.850.5040

Send an Email
Mary Jane Evink

Executive Director

Instructional Services

616.850.5075

Send an Email

Lyndsey Fleser

Executive Director

Business Services

616.850.5046

Send an Email