May 11, 2022
GHAPS Honors Recipients at 39th Annual Excellence In Service Awards
Grand Haven Area Public Schools hosted its 39th Annual Excellence In Service Awards on May, 4, 2022. For the first time, the presentation was pre-recorded and viewed simultaneously by schools throughout the district. The event praised individuals throughout the district for their exceptional work and contributions, including this year's Excellence in Service Award winners:
Tarsha

Barnett, social worker at Lakeshore Middle School, was recognized as a tireless and effective role model who encourages students and colleagues alike to flourish and grow.
Beth

Bolhuis

teaches second grade at Peach Plains and her superpower is helping others to recognize and build upon their unique gifts and talents. She is a big-hearted cheerleader who is always there to empower and encourage those around her.
Roger Glass loves being a high school science teacher, and he engages his students with humor and fun, hands-on activities in an environment that is simultaneously safe and exciting.
Rita Way, secretary to the athletic director, efficiently works behind the scenes to make sure all

GHAPS

athletics run like a well-oiled machine. A true example of "one family, one team, one Grand Haven," she proactively implements solutions that promote simplicity and safety.
Abby

Teasley

is the district's migrant recruiter and has an incredible gift for establishing quality relationships within

GHAPS

, the migrant community, and area businesses to collaboratively ensure her students and their families have what they need to be successful.
The district also presented the Spirit of Grand Haven Area Public Schools award to Randy Poel. A lifelong GHAPS supporter, Poel has positively impacted countless lives with decades of service to GHAPS athletics, spearheading efforts to equip athletic facilities with automatic electronic defibrillator units, and as the county's first DARE Officer.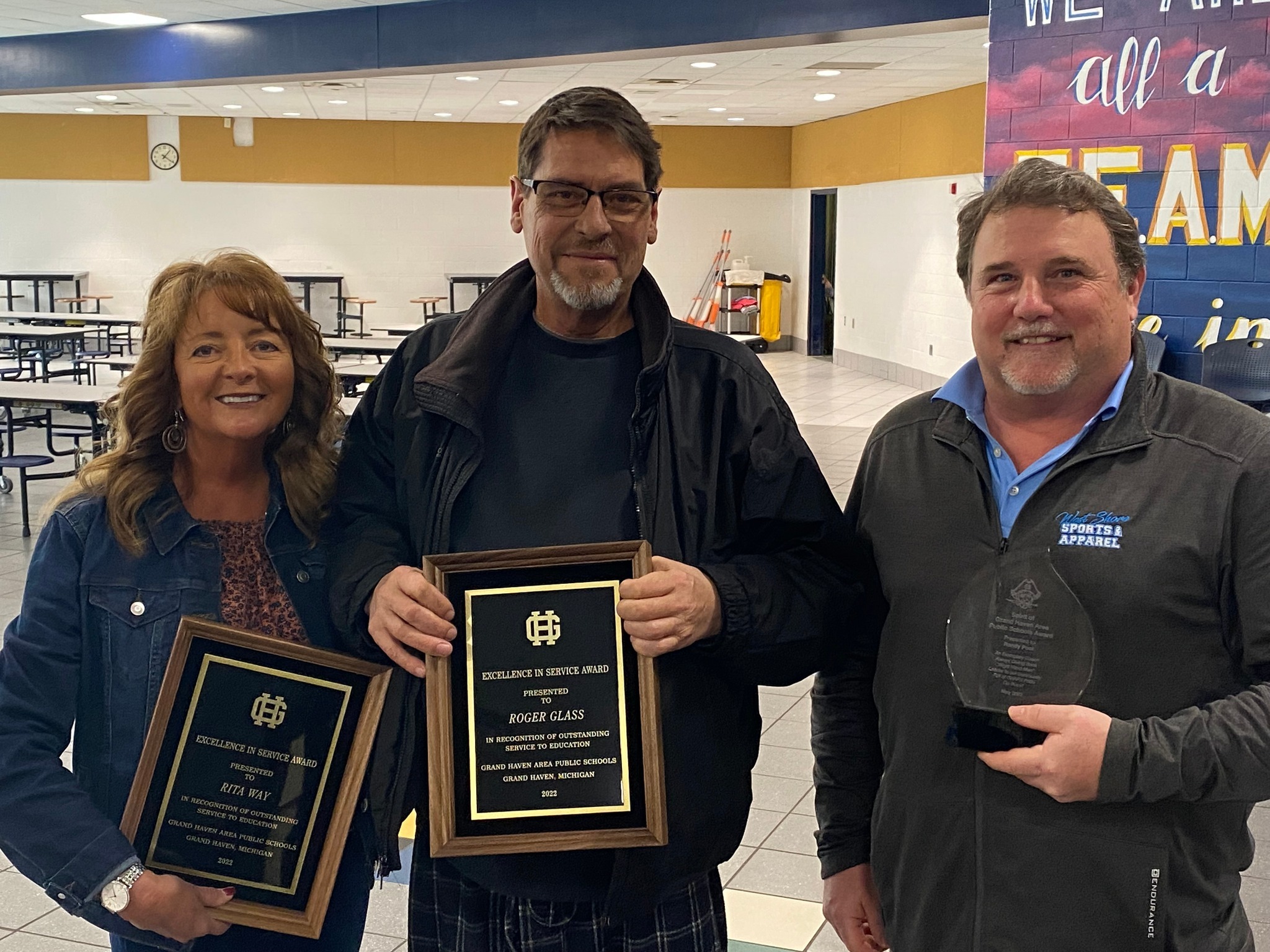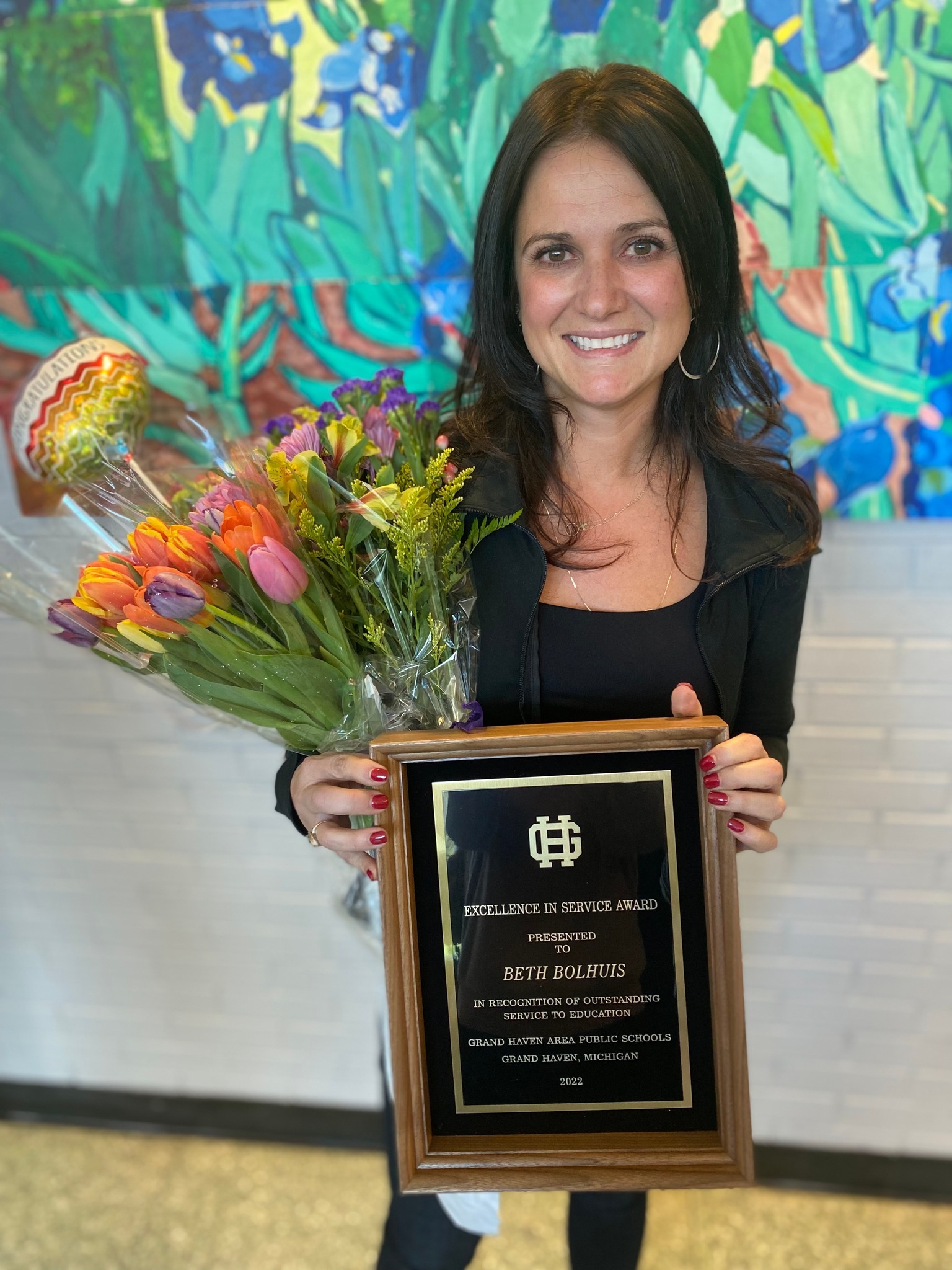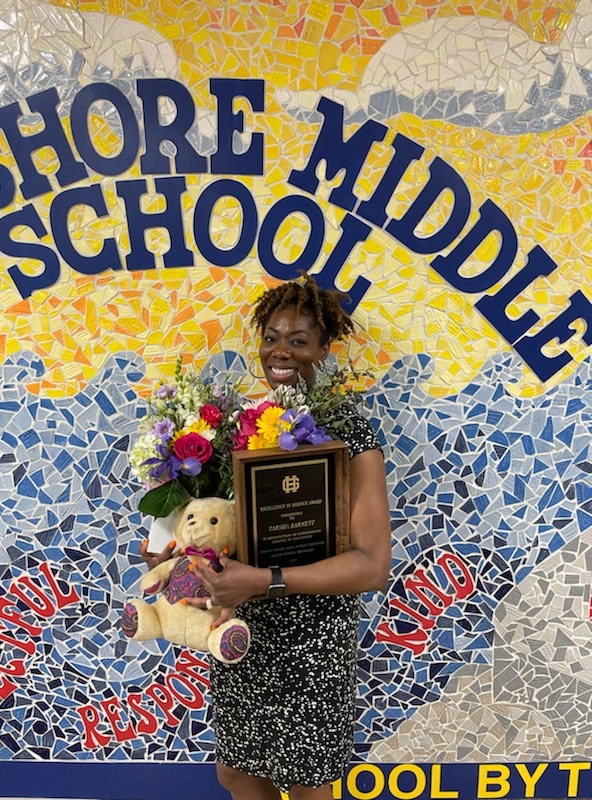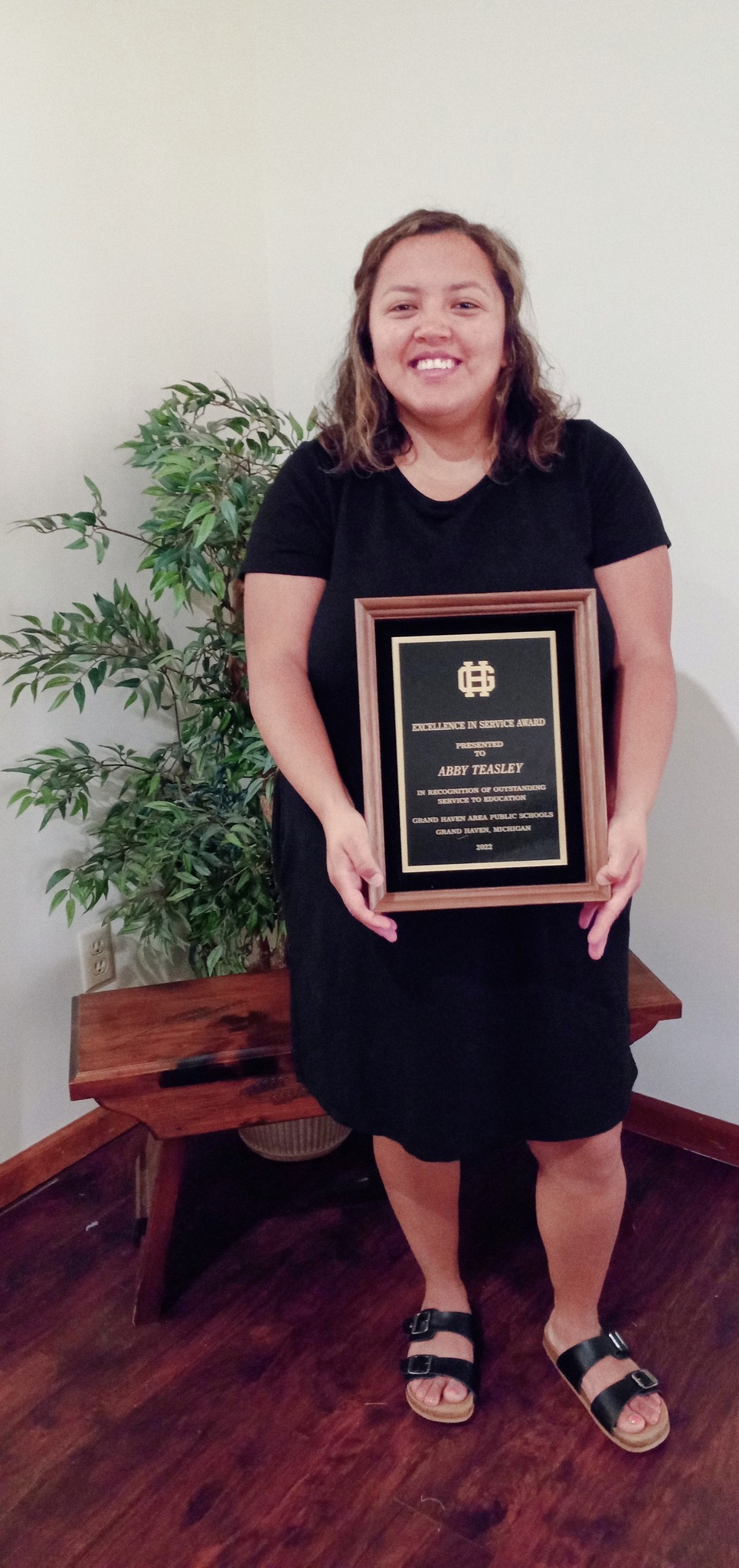 Since the 1982-83 school year, the district's Excellence In Service Awards have honored teachers, staff and volunteers. They recognize and encourage superior performance and cultivate a continued expectation of excellence in the Grand Haven Area Public Schools.
Grand Haven Area Public Schools is a district of distinction for students in preschool through 12th grade. With a goal of providing exceptional educational experiences, GHAPS is committed to success for all students and strives to provide exemplary programs and opportunities to meet their diverse needs.